Small Business Packages – Contact Us to Create a Package Just for You
Soloprenuer Tax & Tax Planning Package: This is the package for the solopreneur looking to grow their business while taking full advantage of the tax planning opportunities available with owning a small business.  This is not a "see you at tax time" package!  Not only do we prepare your personal return with Schedule C (sole proprietor), but we have two other proactive contact points throughout the year at no additional cost.  We do a Q3 Review in Aug-Sept to see where you are year-to-date, talk business tax planning opportunities, and make sure your withholding is on track.  We also do a proactive "Last Call" meeting late November-early December to discuss any last minute year-end planning opportunities.  
Soloprenuer Tax & Tax Planning Package: $50/month
Soloprenuer Plus Tax & Accounting Package: The same package as above, but with monthly accounting included  so you can focus on more important tasks.  We purchase a QuickBooks Online subscription for you at wholesale rates, we send over monthly financial status reports to measure the health of your business, set quarterly contact calls to discuss your business growth goals, and we're available all year to answer your questions.
Soloprenuer Plus Tax & Accounting Package: $150 to $250/month.  Most are $150-$185/month.
Add Profit Harvesting Automation service at no additional cost.
Soloprenuer Corporate Tax & Planning Package:  Hire us to complete your personal 1040 tax return, your corporate tax return (1120 or 1120S), your quarterly payroll tax filings, your annual FUTA filing, and any W-2/1099's as are appropriate.  It also includes an annual tax planning session and access to us for questions throughout the year.
Soloprenuer Corporate Tax Package: $150/month
Add Bookkeeping/Monthly Accounting: $100 to $250/month
Add Profit Harvesting Automation service at no additional cost.
Total Back Office Solution Package: Let us customize a package to meet your needs.  Between our firm and our strategic partners, we create a package that typically includes monthly accounting and financial statement preparation, payroll services and associated tax reporting, sales & use tax filing, 1099 filing and mailing, business tax return preparation, and even the owner's personal tax return (one owner only).  Basically, we provide the back office support for your business so you can focus on more profitable activities.
Total Back Office Solution Package: It varies, but we have traditionally been very cost competitive.
Value Added Services – Included at Not Extra Cost in Our Tax Packages Listed Above
-1099 processing & mailing for any independent contractors you paid above $600 in a calendar year (up to 10 at no extra cost)
-For our corporate clients, reasonable compensation optimization.  We target a reasonable salary with the aid of RC Reports while attempting to optimize your 199A deduction.
-Estimated tax filing or payroll withholding deposits.
-Available to answer questions throughout the year without having to go on the clock.
-For monthly accounting clients, we offer Profit Harvesting Automation at no extra cost.
 Let us create a custom package just for you and your business.
A La Carte Tax Returns:
Our focus and expertise is on small business owners and real estate investors.  We are such a big believe in tax planning, that we price it into all the tax packages above.  In the long run, sound tax planning should greatly outweigh the extra cost of services provided.  For special situations or clients that insist on just meeting at tax time, here is our typical pricing structure:
1040 with Schedule C (sole proprietor) : $450
1040 with Schedule E (rental property): $450
Partnership Tax Returns: $450-$650
Corporate Returns (1120 & 1120S): $650-$750
We typically do not prepare personal tax returns without any small business/rental income with exceptions for current clients who were grandfathered in, clients referred to us by our strategic partners or current clients, or clients working with us on their business returns. 
Pricing Disclaimer: Our tax packages and a la carte pricing were created to be as transparent as possible.  If your situation is substantially more complicated than the average return, your price could be higher.  As with all our clients, we take a look at your situation upfront and give you a price before we begin to work on your return.  To repeat – everyone knows the cost upfront before we go to work. 
Achieving Business Goals With Customized Solutions
As a small business owner or solopreneur, we know that sustained success is one of your business goals. We offer customized tax and accounting packages—customized to fit your finances—to help you reach that goal. We offer value-based pricing using a monthly subscription-based packaging strategy to give you the most for your dollar. 
Struggling with tax compliance? Maybe you need some strategic planning to get all the right financial systems in place. Or, you need assistance with your monthly accounting for a growing team. Our packages are made to be whatever you need when you need it. 
The Power of Proactive Financial Planning for Your Business
At 3 Rivers Tax, we believe in the future and are focused on your long-term business goals. We understand that for you to make educated decisions about the future of your business, you need to be aware of your finances at all times—not just tax time. That's where we come in. 
Our tax planning and consulting services provide the roadmap you need to oversee your finances. But, we also offer a relationship you can count on. We communicate, we're proactive and we're honest. We problem solve now, so you don't have to later. When it comes to your success, our strategic and proven systems mixed with your passion for growth is a force to be reckoned with.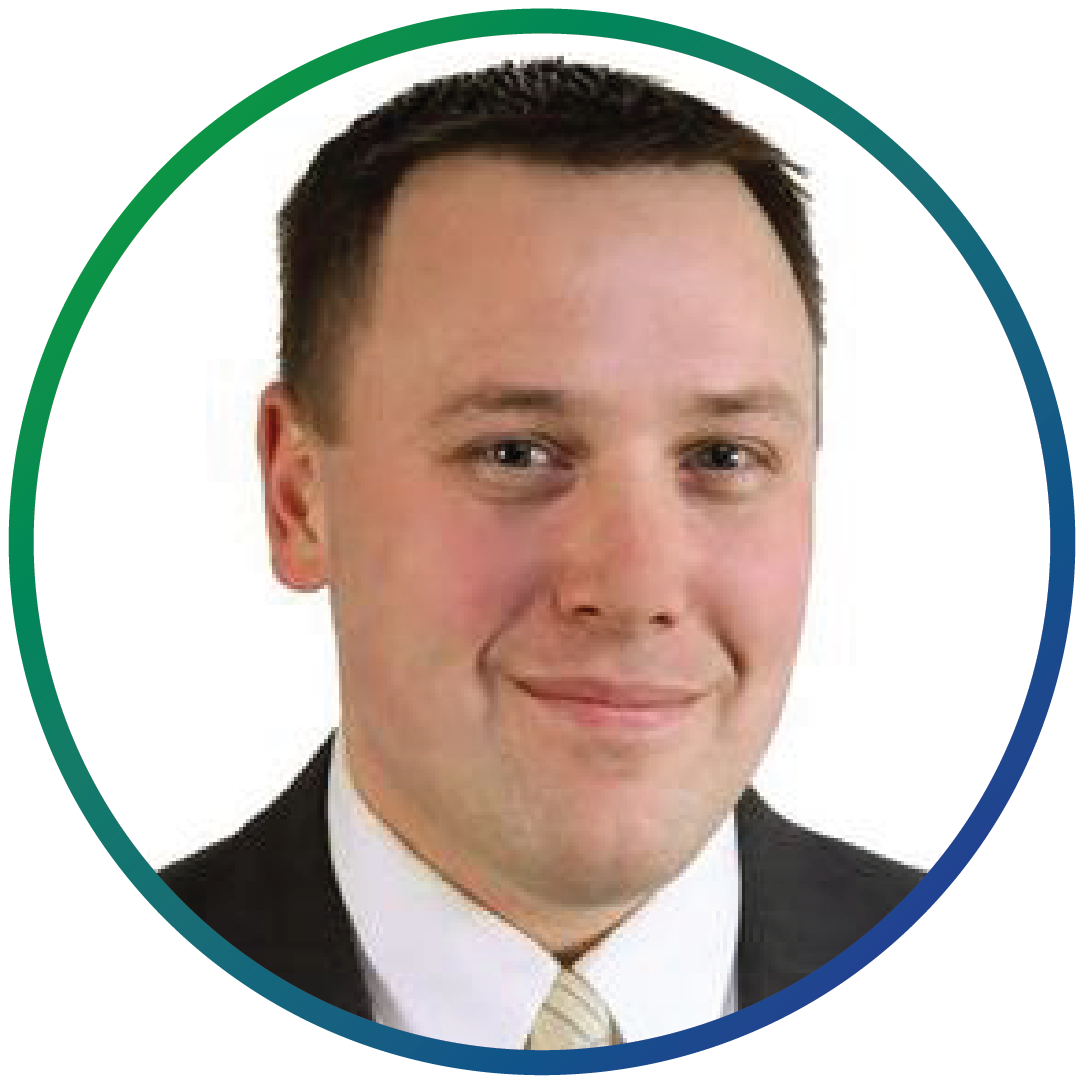 About Matt Engelmann
Matt is an Enrolled Agent (EA) working with individuals, solopreneurs and small businesses to meet all their accounting and tax preparation needs. He's a communicator who enjoys working with others to help them reach their long-term goals. He's passionate about planning, has a talent for the analytical side of finances and believes that strategy makes all the difference in business.
Reach Out to 3 Rivers Tax To Get Started
Your business deserves a financial service provider dedicated to its success. To learn more about our services, or to get started planning for your future, give us a call at 763-420-0271 or reach out to us online.