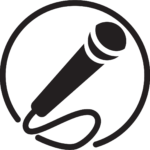 Matt Engelmann offers public speaking services on various tax topics including:
1. Tax Planning Strategies for Independent Contractors:  Intermediate and advanced tax planning strategies for independent contractors designed to keep more dollars in your pocket each year.  This material is presented in an information packed and entertaining format.
2. Getting Started – A Tax Guide for New Independent Contractors:  This is a basic level course designed to teach the basics to new contractors on topics such as budgeting funds to pay quarterly taxes, how to file quarterly taxes, mileage/receipt tracking options, basic bookkeeping, and selecting the correct tax entity to get off the ground.  Each participant will receive a white paper outlining the topics covered.
These speaking events can be tailored to your specific group and can take the form of a formal workshop, lunch-and-learn, or a webinar format.  If you would like more details, contact us online to discuss the specific needs of your group.